Want to carry more?
Always carry a spare reload for your carry gun. ReloadWrap will fit virtually every mag on the market and even work with revolvers too. Adjust for ride height and pocket depth as well. Designed for pocket carry but can be used Inside the Waistband. Works equally well with metal or full plastic magazines. Even extended magazines for full size guns fit!
Our Features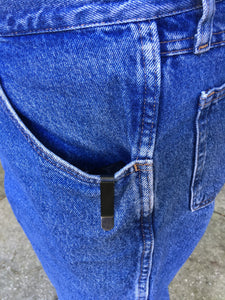 Designed to be worn in a pocket
It's totally ambidextrous, sits comfortably in your pocket, and Looks like a knife when worn! Left or Right, Front or Back.
Also we are one of the few designs that allow you to adjust the ride height in your pocket!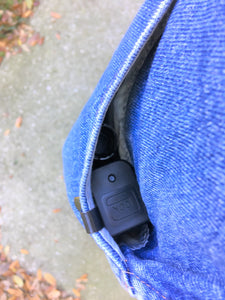 Provides quick access
You can train and quickly access the item during stressful encounters with your support hand.
Keeps your item suspended from the bottom of the pocket avoiding a lot of lint and clutter.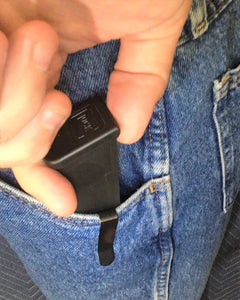 Easily removed when needed
Just index the reload or item with your non-shooting support hand for immediate access.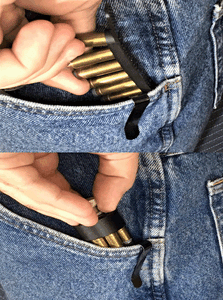 Will fit revolvers too
The same carrier not only fits virtually every magazine on the market, but also adjusts for speed strips and speedloaders.
The possibilities of carry are up to you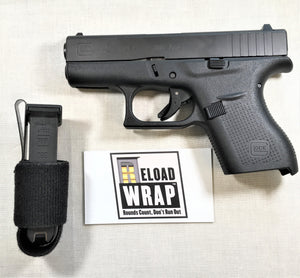 Pocket guns fit great
No matter what caliber 22lr, 25 acp, 32 acp, .380, 9MM, .38 Special/.357 mag, 40 S&W, or 45 acp that you chose for your needs, ReloadWrap can provide you with an extra reload!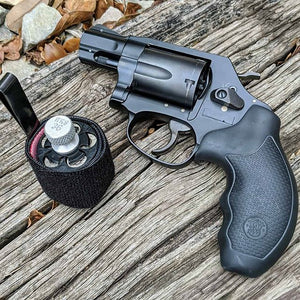 Our rig also works with Revolvers!
Speedloaders and Speedstrips are easily fitted into the rig.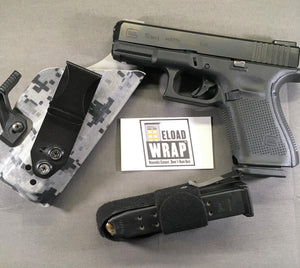 ReloadWrap is part of your EDC
You have your gun, your favorite holster, and now you can carry an extra reload for it all the time. Add ReloadWrap to any combo you have.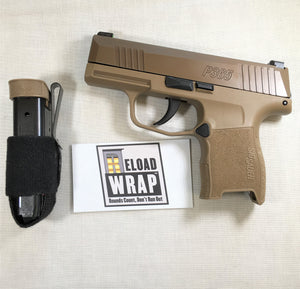 All popular models, Sig P365
Glock 43, Glock 26, Glock 48, Glock 19, Sig P365XL, Hellcat, and practically all brands of magazines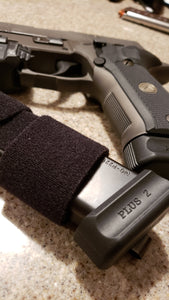 Works with full size and extended mags!
Full size EDC pistols easily fit into the wrap too
One rig, multiple solutions!
All the magazines/ loaders in this picture will fit into the one rig!!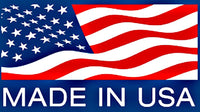 Reload Wrap is American Made!
Our steel pocket clips are made in New Jersey and our quality hook and loop components are made in New Hampshire. Finally, the whole assembly was designed and manufactured in Florida. Buy American!!